I am so pleased to have found this dachshund specific international forum!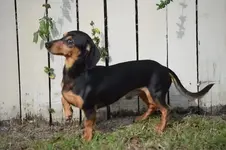 Name is Holly, soon to be mother to a black n tan rescue dachshund. Hopefully, he will be with us May 5th.
I am still grieving the death of my number one red short haired boy, Chiefy Dog. He passed last June. He will never be forgotten.
Anyhow, I'm excited to be here and part of the conversation!